As the year comes to a close, do you find yourself in, what I call a SNAFU?
Now you know I love playing with acronyms. Most of us are familiar with those WTF moments we all have. So, what IS a SNAFU?
It means Simply Normal and F*%#ED Up! It's that feeling of "What the bleep is going on here? " like you just can't seem to get your sh#t together.
If you find yourself reflecting over the past twelve months, read on, my friend.
With all the energies swirling around the world these days, are you questioning where you're at in creating your life?
Have you been looking back at your wins and counting the losses? And let's face it, most of us seem to remember those losses more than the wins.
It may feel like you're caught up in an abyss of… "Uuugh"? Wondering if this is your new normal?
Short answer, no!
But first, it's important to look at how this SNAFU occurred.
Chances are, you start the year, excited for all that's possible? For those juicy targets you were determined to reach. And then… poof! The excitement, that energy has dissipated.
You need to start by asking yourself, where did that beautiful energy and excitement go? Then carefully listen to what that brings out. What – or who are you vibrationally aligning to?
Many of us have the capacity to pick up other people's thoughts, feelings, and emotions. Is that what's occurring for you?
Are you aligning and agreeing subconsciously, with all that's going on in the world? With those around you?
The truth is… that we all create our own reality. The vibration you send out – is what you'll attract. It's the Law of Attraction.
So, if you're thinking that you've really messed things up, or that you're not where you want to be or doing what you love. Guess what? You're gonna attract more of the same.
You are what you think. As human beings, we have this magnificent resource of inner knowledge. We have the capacity to change our thoughts and actions. To be totally present.
That means that YOU have the power within you to create what it is that you desire.
So where do you start? One of my favorite tips to help you get over that SNAFU is writing. I encourage you to write down "I'm so happy and grateful for ____________".
You're giving yourself the message in writing, and then living with that energy in the future, attracting and bringing it into the present.
Think of those times where something lights you up! It feels right! You go for it and take action! Suddenly, everything falls into place. All the moving pieces come together. You've aligned yourself with those energies.
That my friend is creating a deliciously congruent life.
Ready to find out my other tips and tools to get over your SNAFU and create what you desire – and a life you love – for 20223? I've opened up registration for my annual free "Wrap Up 2022 With a Win" masterclass that's happening on December 29, 2022! Remember, YOU have the power within you.
I encourage you to share what SNAFU you'd like to get over in the comments below.
"We spend January 1st walking through our lives, room by room, drawing up a list of work to be done, cracks to be patched. Maybe this year, to balance the list, we ought to walk through the rooms of our lives… not looking for flaws, but for potential."

– Ellen Goodman –
Have a wonderful week filled with love and gratitude!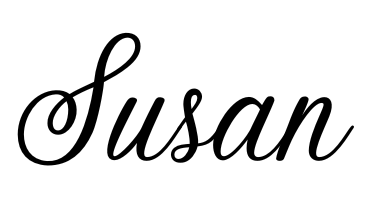 P.S. Be sure to wrap up your year with a win! Register for my FREE annual Wrap Up 2022 With a Win Masterclass!
Created with you in mind, to recognize your wins from 2022, and use that delicious energy and excitement to attract and create what you truly desire for 2023… a life you love!
This annual Masterclass is happening at 12 noon EST on Thursday, December 29th.
Register here: Wrapping Up 2022 With a Win Masterclass