Do you have a vision of your life you've always known is possible?
Have you ever wondered what that could look like?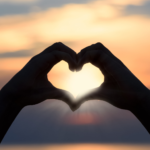 JOIN ME IN DISCOVERING HOW TO LIVE YOUR LIFE ON PURPOSE
Most people move through their life searching for their purpose without knowing how to really create a life they love. It becomes a lifelong quest.
Instead of living their life on purpose and creating clarity in what they really want, they get busy in life, moving from one thing to another, constantly feeling like there is something more without knowing where to even start.
Does this sound like you?
To live your life on purpose demands that you create a life you love with clarity and intention.  
Who you are, and how you prioritize your time…these are all connected to how successful you are in creating a life you love. The truth is your choices reflect what's important to you. 
That's why I created the Congruent Living Self-Assessment Quiz.
This simple questionnaire takes just a few minutes of your time and provides a wealth of information about why you do what you do and what steps you can take to live your life on purpose. 
SELF-KNOWLEDGE and SELF-DEVELOPMENT
Taking this assessment will increase your self-knowledge and spiritual-development.
You'll gain a deeper understanding of how your values and standards influence you.
You'll be encouraged to discover what's important to you, what motivates you, and identify areas of your life that need to grow.
Take the Congruent Living Self-Assessment Below!