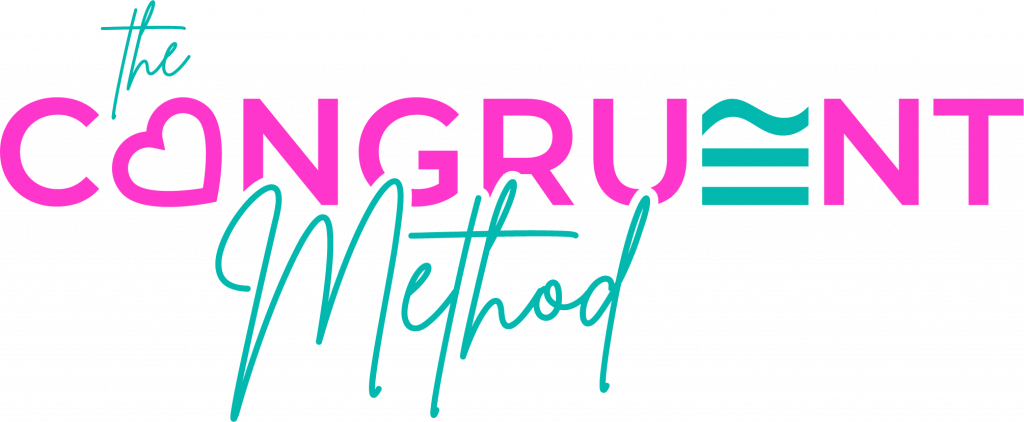 Tired of being a bystander in life?
The proven techniques in The Congruent Method teach you how to go from doubting your decisions and settling for your life, to completely trusting yourself and creating a joyful life you love! 
There's a Method To My Happiness
How often have you looked at your life and wondered – How did I get here? Where did I go off track?
You're frustrated, confused, and overwhelmed. You don't even recognize yourself or who you've become!
For years you've been trying to make everyone else happy, going along with what others want and expect from you. Your spouse, family, friends, heck, even your boss! 
As a result, you've become a bystander in your life. And now you're feeling frustrated, unfulfilled, lost, and let's be honest, probably brutally disappointed that you aren't living the way YOU want to. Putting the needs and wants of everyone else ahead of your own.
The Congruent Method is the answer! It's the delicious formula behind my beautiful, happy congruent life! 
This Process Is for You, If You:
This Process is NOT For You If You:
How The Congruent Method has helped people like you...
What has changed for me is getting back into the energy of when I was young - a cheeky sense of humor, making people laugh, and not giving a #%%% about what people think. Oh and dropping down barriers more regularly especially when contracted. Well in fact when I start judging myself, and others, barriers are down. Just being more aware, more conscious, more allowance (a bit more tweaking). (My) Whole energy has changed. Not judging myself as much. Was a great creator of going into the wrongness of me. I could go on and on. Thank you Susan you have been a gift. You are a gift. I'm so grateful I choose you for facilitating these classes. Change is showing everywhere! My kids my finances... if someone here hasn't chosen Susan to open up a life you love, I invite you to Choose greater.
If you are thinking of having a one on one with Susan Lazar Hart, what are you waiting for???????? In one hour Susan facilitated more change and more space for me than I thought was possible. She has a laser-sharp way of getting straight to the point, digging deep, and making your life a whole lot easier. It doesn't take months of talking around the subject like others I have worked with in the past. DO IT! NOW!!! WHAT ARE YOU WAITING FOR????